Best restaurants Munich must be visited frequently, when you are working as a tourist guide. Quality may change, some waiter may be nasty and I'm serious when speaking about food. As a passionate traveler and a fan of good restaurants and breweries, I check even how clean are the glasses. Especially in my country, I have visit a lot of those ones so far.
My experience grows and I love to inform my readers. This time I want to keep with the traditional addresses from Munich.
Do you know 'Weisses Bräuhaus' in Munich?
If not, then is time to change that.
Historical Background Before World War II
This gorgeous brewery was found at the end of the 19th century, in the year 1872.
The actual restaurant was established by Georg Schneider I and his son Georg Schneider II. After these two acquired the old Weisses Bräuhaus in Munich. This was the oldest wheat beer brewery in the city. Actually many breweries in Munich claim to be the oldest one. So I sincerely give this as the information they passed to me, but not as a fact.
The owners, under Georg Schneider IV expanded their brewing operations in 1927 to the neighbor cities Kelheim and Straubing. Unfortunately, as the World War II time was approaching these breweries were destroyed in 1944 by an aerial bombardment. Those bombardments were conducted by the Allies of World War II.
Afterward, the entire production was relocated to Kelheim, near to Munich.
History after WWII
In occupied Germany, The Third United States Army granted G. Schneider and Sohn a permission to continue the production of their wheat beers and deliver them to Munich.
However, it was not all 'made of gold' as it might seem. They added the warning that they could only produce a lower alcohol beer. It could only be sold to military personnel. I can just suppose they didn't like that, but they ended tight handed.
The actual owners are still the descendants of Georg Schneider I. Besides, today the brewery employs around 100 people. Their products are distributed across the whole of Germany and 27 other countries around the globe.
Beer is History
The annual output from Schneider Weisse is about 300,000 hectoliters of which about a quarter is sent outside of Germany. So, we can conclude that they had a tough fight to stay and overcome all the unpleasant moments they had in the past, which I deeply admire.
Something that I need to write about also is the beers they have invented and its history too.
Aventinus
The entire product line consists of top-fermented wheat beers. Aventinus and Original are also bottle conditioned. If you wonder where the wheat is coming from, I will give the appropriate answer. It comes from the upper Altmuehltal in lower Bavaria and the Upper Palatinate regions.
The malting barley was something that was growing in the Kelheim and Riendenburg areas also. But there was some other top ingredient that hasn't stopped giving their bittering and aromatic properties. It was just about the Hallertau hops. The core product is TAP 7 Mein Original (formerly Schneider Weisse Original) which is brewed according to the instructions from the original recipe in 1872.
Weizenbock
Georg Schneider VI renamed the Schneider Weisse product range in 2009. He drew attention to the fact that the brewery also produces the products TAP 1 to TAP 6. When it is about Aventinus, that strong and dark wheat doppelbock have been introduced by Matilde Schneider in 1907. It was named after the Johannes Aventinus, a Bavarian historian. It has an original gravity of 18.5 degrees Plato and an abv (alcohol by volume) of 8.2%. But there is something a little bit more about the history of this place.
Namely, when Matilde created the first Weizenbock of Bavarian history, the Aventinus, it achieved some astonishing results. An interesting fact is that 'Mein Aventinus' has won gold in the 'South German-Style Weizenbock' category at the US Brewers Association's World Beer Cup and in 2018 the beer won a silver medal in the same category.
One of the Aventinus beers saw its light just because of the accident. Aventinus Eisbock is said to be created during in particularly cold winter a cistern full of Aventinus froze. And you can guess what happened next. The water contained in the beer turned into ice because of that extreme weather conditions. The remaining liquid was in effect of Aventinus concentrate, with more powerful aromas, flavors, and alcohol content. Eventually, this method of freezing beer to increase its strength and richness has been duplicated by many other breweries since. In 2017, this beer won a gold medal in the 'wheat beers category' at the Stockholm Beer and Whiskey Festival.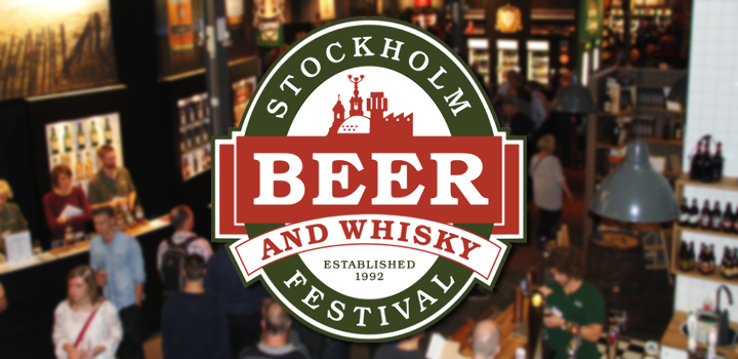 Believe me, this is just a very small piece of history this historical restaurant has to offer. Of course, I cannot put everything in one article. I'm giving you the best possible picture.
Let's come to some service
What I have learned through my experiences so far is undoubtedly priceless. Even from the history of every restaurant, I have been in I had some remarkable instructive things to collect. Maybe it is because of the friendly relationships I have achieved through all these years. Many of them at the dinners, lunches or even breakfasts. Meeting with dozens of pleasant people in Weisses Bräuhaus have somehow opened my heart more than just the first impression. I am not a philosopher and I don't want to be. Anyway, I would just like to motivate you to experience this by yourself. That kind of bond I succeed to achieve in this restaurant too. Perhaps you can meet me there.
What's about food?
Like many restaurants in Germany, this one also has its virtues and disadvantages. From nice and rich menu, warmly welcomed and friendly service to bad conditions, not affordable prices, etc. I was here the last October with a couple of friends of mine. I've been here even before when a good Bavarian band was playing. Now again with my friends on their first day in Munich. No band but the same warm and lively refuge from a chilly October walk through the town).
One of my friends got the sampler of 5 small sausages plus potatoes and sauerkraut. I had a seasonal potato and pumpkin 'Rosti'. Sorry, I can't tell myself the taste of sausages, cause I'm strongly vegetarian.
For those who never tried it, it is a crispy fry cake-like potato pancakes.
We all got served with sour cream. A generous helping of good green salad with a mild mustard dressing.
International opinion
There were some of my friends from England present too. I was hoping that I will not disgrace myself with the offer of food and beverage. And my arrow shot in the center. They were awed with their beer and TAP 6. As they were not from my country, I was wondering how they will adapt because of their lack of skill in German. Luckily, a kind waitress did her best to speak English with them and ones made fun of us when one of my friends ordered a 300ml beer and when others ordered a water to drink. It was a funny moment but what I have learned from it is that if you have thin skin you should not come here.
One of my friend's observation here was that a portion of every meal is quite satisfying. So, as he is married and the father of two children. He said this restaurant is suited for all and how he would love to bring his kids too. And I absolutely agree with him on that. His expectations about Weisses Bräuhaus were far better than he expected first hand, so I was thrilled they all got a good time.
But, the highlight of this whole dinner was the apple strudel and the nice foaming beer.
Best Restaurants Munich with Family and Friends
One thing that will stay forever in my mind is the relationship and bond between my friends and me that we have achieved at this place. And that is the main and the most positive stuff I have experienced here. We were all in a good mood, smiling from ear to ear at each of our faces.
A good atmosphere was present even though there was no music available as I have mentioned before. And that is something that simply has no price.
We managed to remember some of our previous experiences from the past and our relationship got much closer since we came here.
Gossip Alarm: I hope my husband wasn't jealous cause of that.
Before I forget: Try some local fashion. This helps a lot in getting in touch with locals. In this restaurant many times you share a table with people you don't know before. This is very nice.
Now it's up to you
And that is the best thing about this evening and something that I want to forward to you.
My wish is that you understand how Weisses Bräuhaus can be of great significance to you and your friends or loved ones. You can see through my case that even without any music you can have great fun with each other and spend a great time together.
You will not have to make notes all the time like you were doing during school days probably. And that possesses a very educative message I know it, it's up to you to discover it!